The "Michelle" Mask
Watch this YouTube video: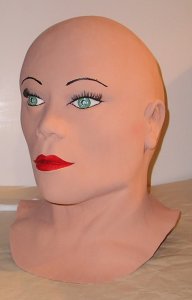 This mask was sculpted in clay on a commission by me for an "Asian" style looking mask. These are full-head masks with zippers or laces in the back. Basic price is $250 including shipping (contacts are extra).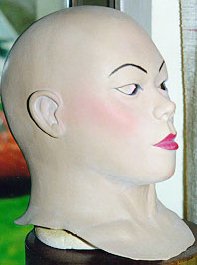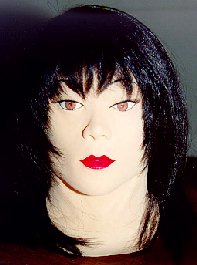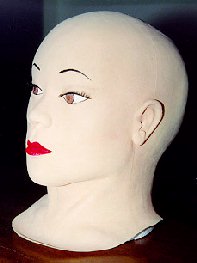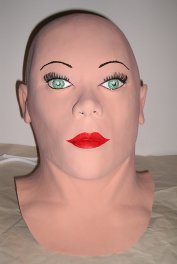 Here are some shots with the mask worn by Kerry. Dress by Lori (thanks for loaning it!)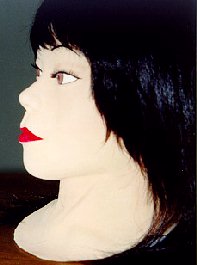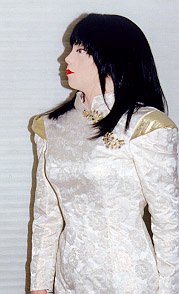 Below is Mikayla modeling the Michelle mask in a lycra bodysuit.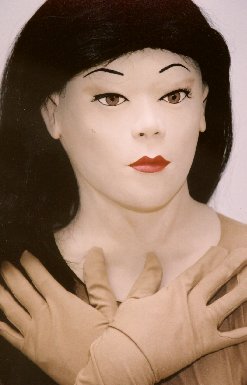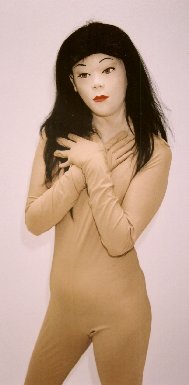 Antonia modeling the Michelle mask

Written and maintained by Kerry (kerryjtv@aol.com)
Updated March 1, 2015
(c) - 2015 Tiresias Productions