Maskara
Maskara is an original character I created.
The lycra costume was designed and sewed by me,
the mask (the first I ever made actually) is a white skinned
Klassic Kerry mask with brown contacts. Maskara first appeared
in Kerry's Kostume Komic in 1997, as well as in the video The Chase.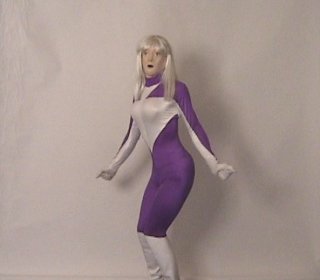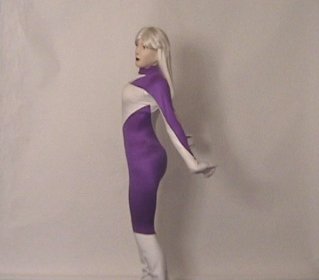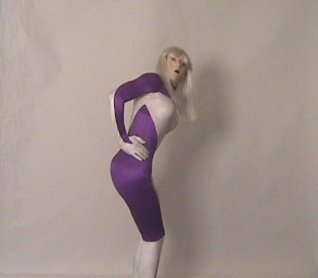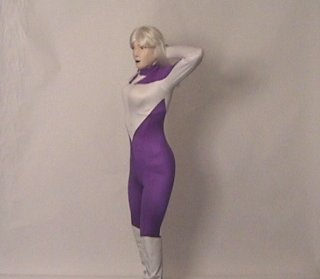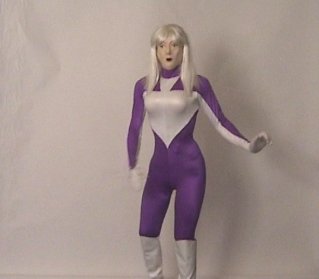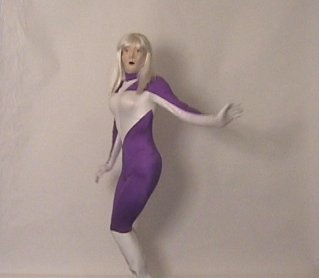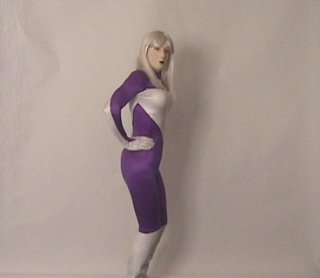 Written and maintained by Kerry (kerryjtv@aol.com) (c) - 2002 Tiresias Productions Updated November 9, 2004